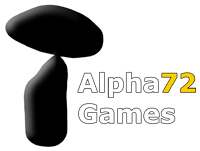 Please feel free to contact us about anything at

Welcome to Alpha72 Games.
We hope you like the new website
and the adventure and flash games will be added soon.

Help the Glowmates fill the sky with flowers in this simple ring based puzzle game for iPad.
Gling features over 100 diverse levels to bamboozle and entertain any lover of original puzzle games.